Why Isn't the Promising Smart LED Technology Gaining Popularity?
Why Isn't the Promising Smart LED Technology Gaining Popularity?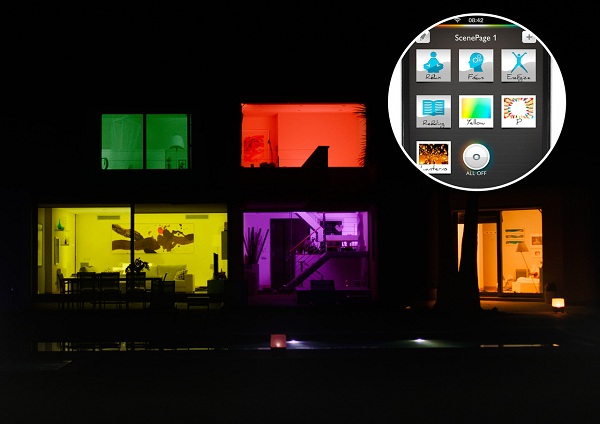 Philips first launched its smart LED bulbs 'hue' at Apple store, creating successful first- hand user experience. (Photo courtesy of Philips)
Different types of smart LED lighting solutions have taken the spotlight at lighting exhibitions these years. There has been a heated discussion about whether smart lighting's entry in the market.
Bestselling smart lighting products in China are not necessarily those with the best quality, and are often average quality. The fact that they are manufactured in China also doesn't excite consumers.
Why are not smart LED lighting products making selling if they are the next new technology? According to Ming Tsai, product manager of STF Lighting there are several possible reasons:
1. The demand for smart LED lighting is not present yet
Popular LED lighting products on the market, such as T8 tubes, T5 integrated tube framework, ceiling lights and downs lights, have low tech entry levels, but are highly accepted by the market because of its frequent spec and performance upgrades. A new product launched on the market should consider whether consumer recognition can catch up within a specific time period. It is not a good strategy to introduce innovations to the market before consumers are ready, since newly-launched products all face the test of time and market.
2. Consumers tend to avoid risk
Consumers tend to have set mindset, habit and even attachment to certain products. Meanwhile, consumers are worried about purchasing smart LED products and making themselves lab rats. They can only seek help from original manufacturers. Therefore, they tend to avoid trying new products to prevent uncertain losses or risks.
3. Manufacturers are over-confident about their products
A lot of manufacturers, especially engineers who are responsible of designing new products, are convinced that their smart LED products are technologically advanced. They do not realize the products launched are not favored by the market. This is caused by engineers overlooking consumers' demands in their race for product innovation and novelty.
4. Not a necessity
Smart LED lighting product is not a daily essential item at this stage. It's only a product to improve living quality, or even "spice up" people's lives. Naturally, this kind of flexible demand makes it difficult to generate high sales volumes. If smart LED lighting products are to be integrated into consumers' daily life in a similar way as smartphones, smart lighting usage could gain real meaning and proliferate the market.
Future smart LED lighting developments
Smart LED lighting is considered a definitefuture industry development, but is still in its early phases. Its sales and market strategies will need to differentiate from traditional lighting products. Retailers boldly expanding smart lighting product sales will probably become the market's "martyrs."
First, it's better to focus on a specific consumer group, and then expand to wider group of consumers. For instance, Philips Hue light bulb, which first was sold through Apple retail stores, was targeting consumers that were willing to try out new things, and value user experience more than lighting functions, and were not price sensitive. Second, it's crucial to repeatedly test the stability and reliability of the product during design phase, and promote test results to lower consumers purchase risks and eradicate their concerns. Smart LED lighting is all about intelligent sensor and meeting user's demand, color tuning is just an additional performance feature and not the essence of smart lighting. Smart lighting is also not defined by complicated operations; "human centric designs" should be the core of smart lighting. (STF technology/ Ming Tsai, Product Manager)